I'm sure it's down to all the shouting at the TV I have been doing for the last month or so, but my throat is raw. My fingers probably could so with a rest too, so after a last few thoughts on the World Cup, I'm going to lie in a darkened room for a while, as opposed to watching football in one. It's just as well these things only come around every four years...
The final was a glorious affair, a great game to round off a tournament of great games. Only one match finished 0-0, and there have been more twists and turns than Chubby Checker's fans at a rave (ask your parents). In the end, France were worthy, if not wholly loved champions. Antoine Griezmann epitomised what the French did best, quietly orchestrating the team and ensuring they were always a step ahead of the opposition, no matter who that was. There were plenty of more eye-catching midfielders in Russia, but few who did as much. And in Kylian Mbappé they had a player who is going to be the next GOAT, as the cognoscenti like to call it. The way he skinned a world class defender in Vida was just scary.
What will be your enduring memory of the tournament? Personally, I am still suffering from the interminable delay in getting two bouncy castles and a dozen dignitaries out onto the pitch to present the trophy and medals, during which we were firmly reminded what a hell-spawned aberration Euro-pop can be. Plus, Putin with the only umbrella, which is as close to a sight gag that speaks to the state of world politics as anything you could dream up. But I digress.
The final was a microcosm of the tournament, with all of our favourite topics of conversation illustrated. Own goals. Why did they become a thing this time around? Presumably there have been sufficient changes in the laws of the game that defenders are being pressurised into making last minute interventions with toe or bonce that haven't always paid off. It'll be interesting if this is something that continues in domestic leagues this coming (oh-so-soon) season.
Much less enjoyably, we have seen an increase in penalty kicks (which may account for why
there were fewer 0-0 matches), along with their allies among the Four Midfielders of the Asoccerlypse, diving/feigning injury/going down because a defender was three inches away, haranguing the ref, and sumo wrestling as a sport-within-a-sport at corners and free kicks. Pestilence may well turn out to be the Visual Assistant Referee, which has completely improved the situation with regard to subjective decisions, by taking around ten minutes to produce a different subjective decision. It seems to have worked much better in the Bundesliga this last season, but in Russia it added very little positive.
If subjective decisions are going to be taken away from the official closest to the action, and given to a panel of chaps in a hotel room in Vladivostok, then why not go even further with this kind of democratic decision-making, and allow the crowd to determine what happened? It would improve attendances at games, it would give stewards more to do ("did I count your vote already? No, not you, the other guy in the Juventus shirt. STOP MOVING AROUND!"), and it would stop TV pundits having much to say, other than to agree with the 8,000 baying fans outside the press box. Sure, it would cement home field advantage, but I think it's the future.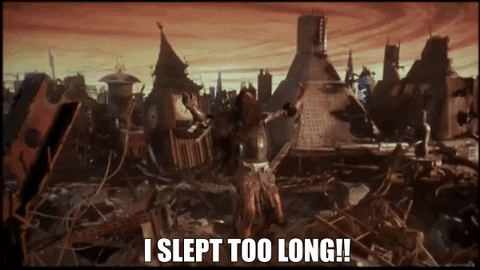 In fact, let's go one stage further. I read that over 200,000 fans from S America signed a petition that the England-Colombia game should be replayed because of perceived referee bias. Given how long VAR takes, I think penalty decisions and the like should immediately be referred to social media, and if the ref's original decision gets enough downticks, then the decision/scoreline/result should be reversed. If Facebook can be held responsible for the outcome of elections, then I think we can trust them with delivering an instant FAR decision on the last minute winner in the 2022 final between the Faeroe Islands and China. I'll give you that idea for free, FIFA, unless you actually use it, in which case I want oodles of cash.
On THAT note, I think we can wrap up the StrawberrySocial Guide to Russia 2018. Please vote for this blog in any category you think applies, although Young Player might be a stretch. I'm sure we'll meet up again for Euro 2020's We Fly All The Teams To All The Locations banjangle, or possibly at the Olympics, in which FAR will be applied to the winner of the 100 metres.
Put some money down now on Putin before the odds drop. You'll thank me for it later...