It's common knowledge that there are some things that you keep on Facebook and some you probably shouldn't put online at all. LinkedIn has always been a place for professionals, especially when compared to the personal connection focus of Facebook. Since Microsoft bought LinkedIn back in 2016; adding to their tech and communications portfolio, there's been many changes as the platform tries to take a piece of Facebook's pie, whilst battling to stay relevant.
It is standard practise for social media platforms to be inspired by (or 'borrow') features or concepts from their competitors. If they don't make their own version of a competitor's features, they just buy the entire platform instead; yes, we're looking at you Facebook. Whilst LinkedIn was once a place for professionals only, a handy place to network and showcase your CV online, the lines between LinkedIn and more casual social media platforms, like Facebook, are blurring.
Video continues to lead the way for engaging social media content
Video has been a key player in successful social media content for a good few years now. However, it was only in 2017 that LinkedIn added video functionality. Early this year, LinkedIn opened video up to Company Pages and Advertisers, including the addition of auto-playing videos for all. Whilst the addition of video to LinkedIn opens up great opportunities for professionals and brands with the budget and smarts to create quality video content, it's also opened the floodgates to a more casual way of operating on LinkedIn. LinkedIn claims that video content is shared 20x more than any other post type, so there's no surprise that it's being so heavily adopted and often with a real person's face to front the content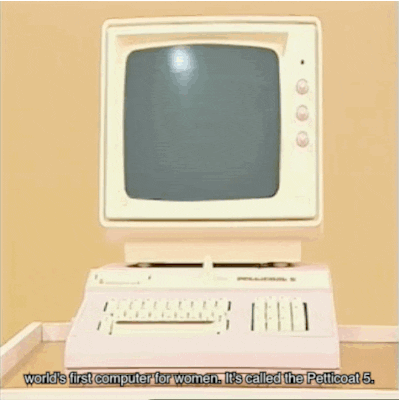 Snapchat style photo filters for LinkedIn's Conference Frames
Towards the end of 2017, LinkedIn introduced Snapchat inspired Conference Frames, a way for users to brand their photo updates in accordance to industry events they are attending. The feature act like a Snapchat Filter, overlaying a pre-designed banner or graphic provided by the conference organisers. Although access to the Frames is currently limited, it's another indicator that LinkedIn is moving more towards a Facebook aesthetic and business model.
LinkedIn opens up Analytics to target businesses and advertisers
Over the past few years, LinkedIn has been working hard on growing its user base and encouraging businesses and advertisers to use the world's largest B2B social network. For Company Pages and Advertisers, LinkedIn now grants access to the same level of analytics as Facebook. Whether you want to see the industry breakdown of your website visits or reach of a specific post, it's all possible now. This is incredibly valuable for everyone, allowing us to better adapt our content to our audiences.
LinkedIn Groups to make a comeback to compete with Facebook
LinkedIn recently notified Group Admins that they hoped to make a bigger feature of Groups in 2018, flagging that they are looking to recapture the potential of this community led feature that has proven so popular on Facebook. LinkedIn Groups aren't new, but in recent year's features like LinkedIn Publishing and Video content has taken over in terms of user priority, so it will be interesting to see how this changes the dynamic once again.
Will Facebook Job Postings Tool cause problems for LinkedIn?
At the start of the year, Facebook opened up its Job Postings Tool to 40 new countries, naturally with ambition to compete with LinkedIn. With Facebook's 2.2 billion users versus LinkedIn's 450 million, it comes as no surprise that the Microsoft owned professional network will have to continue to evolve in order to survive. Is a shift towards more casual content on LinkedIn the right move? Additionally, is Facebook being a job site a smart choice?
Facebook identifies that its large, data driven platform is ideal for connecting small and medium businesses with local candidates, as it offers an affordable and highly targeted promotional and search route. Facebook highlights that they think this feature will be particularly useful within the service industry to cater to the lower income job market. Whereas LinkedIn with its significantly smaller user base and therefore, smaller data pool may continue to cater to various industry niches that have chosen to adopt the platform.
Professional networking is becoming more casual
It's common for many users to keep Facebook targeted towards friends and family, whereas platforms like LinkedIn, Instagram and Twitter are more suited to presenting a curated professional feed. With questions of privacy and data protection at the forefront of public conversation, do users really want to open up their Facebook profiles to possible employers? Either way, this change in dynamic is sure to impact B2B businesses, recruiters, hiring managers and job seekers alike.
A shift towards video content, long-form content publishing and photo filters for LinkedIn has opened up more opportunities to share engaging, informative content with personality. Going beyond the conventional CV of standard job titles and responsibilities, these changes require professionals and brands to continuously publish quality content in order to remain relevant on multiple platforms and in various formats, with added benefit if you have a great story to tell. Social recruiting is nothing new, if you want to be seen and found on the internet, it is essential to play along with the algorithm to achieve success and visibility. Likewise, if you're a B2B service, likely to have potential customers on social media, it's imperative that you keep up to date with social media changes and find the right way to use them to your advantage.
If you need help harnessing the power of LinkedIn or Facebook for your business, get in touch to find out how the Strawberry Social team can help.
#Facebook #LinkedIn #Groups #Jobs #Video #SocialMedia #Employerbranding #SnapChat #Snapchat #Advertising #Analytics #Networking #B2B